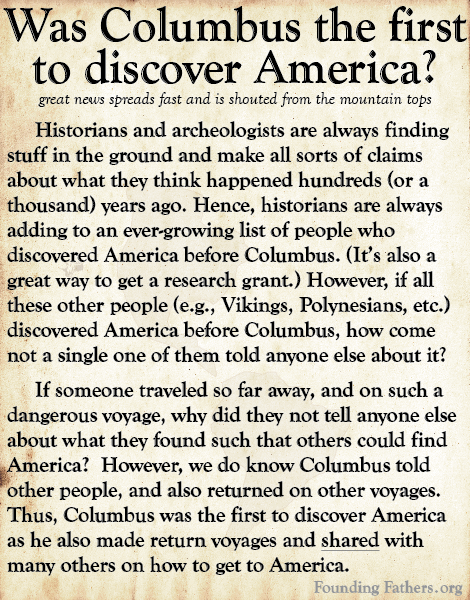 ---
Last Updated: Tuesday, October 11, 2022 2:46 AM
PRINTABLE PDF VERSION (8.5" x 11")

Vikings in Newfoundland, Canada 500 years before Columbus?
First, some historians think Leif Erikson of the Vikings discovered America 500 years before Columbus and even wrote about it. Yet if that is true, he still kept that information hidden. And why keep it hidden? That seems very illogical.

Second, historians think that the Vikings set out into uncharted waters and found land across the great seas and settled a colony for 10 years. However, there are no maps and for some reason stopped exploring after having traveling a great distance?

That is, you found a new land but decided to plant roots for only 10 years and didn't even explore anywhere else on this new land? Why not continue West? Or sail along the coast line south just to see how big this "new land" was?

Hence, WHY DID THE VIKINGS STOP EXPLORING?

This shows the Vikings landing in the Americas or Canada is full of major holes via basic explorer curiosity.
MORE DETAILS ON CHRISTOPHER COLUMBUS
1 - Indigenous People of America: 1,000 Languages = 1,000 Years of War


2 - Columbus, Slavery and Teepees

3 - Was Columbus the first to discover America? - great news spreads fast and is shouted from the mountain tops
1 - So Muslims beat Columbus to America? They had better get in line | World news | The Guardian

2 - The Norse did. The Irish might have. Did Arabs also reach America before Columbus?



3 - L'Anse aux Meadows - Evidence for Vikings in Canada, Canada