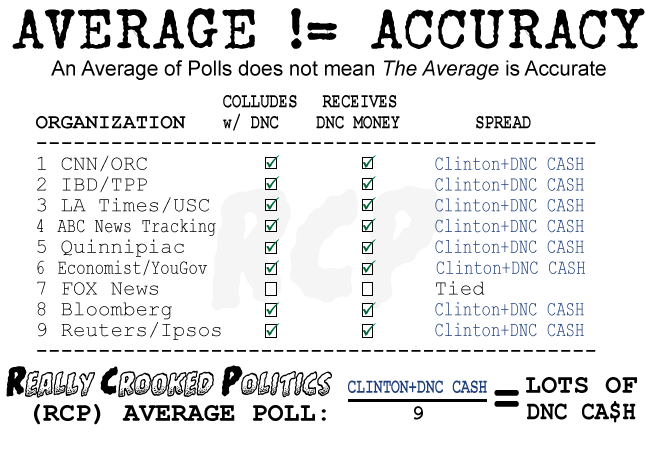 ---
Last Updated: Monday, October 22, 2018 1:34 AM
What good is an Average Polling Number when most polling organizations Collude and/or Receive DNC cash via TV Ads?

Or what good is an Average Polling Number when the Media Decision Makers receives some sort of grant or donation from DNC Non-Profit Organizations, e.g. The Clinton Foundation, Al Capone and buying off each juror in The Untouchables.

In other words,
Average Polling does not mean Accurate Polling
.
Most murders happen in The Ghetto where criminals are hanging around other criminals.

Hence, your only witnesses are criminals in the first place and can recant for prison gifts.

With 7,482 total death sentences only 19% are executed. With Life Sentences, only 0.9% are executed.

IOW, there is no Death Penalty, Just Death Row, i.e. The Law & Advice of Community Leaders, is All Talk, No Action....a Paper Tiger.