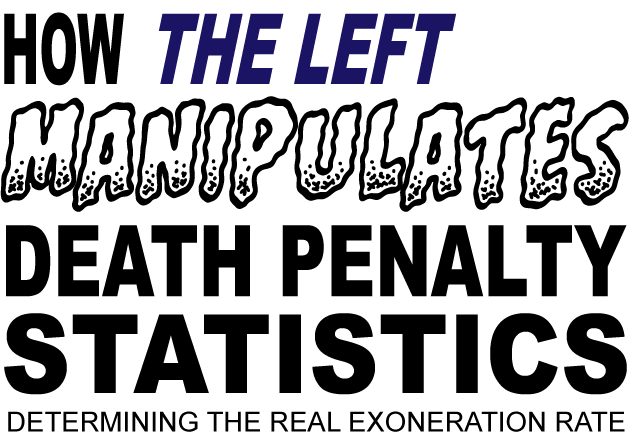 ---
Last Updated: Monday, October 22, 2018 1:33 AM
Are those sentenced to the Death Penalty wrongly convicted?
That is to ask the question? Is the exoneration rate: 11% or 2%?

From '76 to '15, there were 1,414 individuals Executed and 156 individuals Exonerated (11%).

Yet when using Total Convictions (7,482 from'73 to '04), it's a 2% Exoneration Rate.

Lastly, using Life without Parole (50K), it's 0.3% (1 in 320).

In other words, the Exonerations Needs to be Divided by Convictions, not Executions.


Most murders happen in The Ghetto where criminals are hanging around other criminals.

Hence, your only witnesses are criminals in the first place and can recant for prison gifts.

With 7,482 total death sentences only 19% are executed. With Life Sentences, only 0.9% are executed.

IOW, there is no Death Penalty, Just Death Row, i.e. The Law & Advice of Community Leaders, is All Talk, No Action....a Paper Tiger.
1 - Midterms: Poorest states have Republican legislatures - USA Today