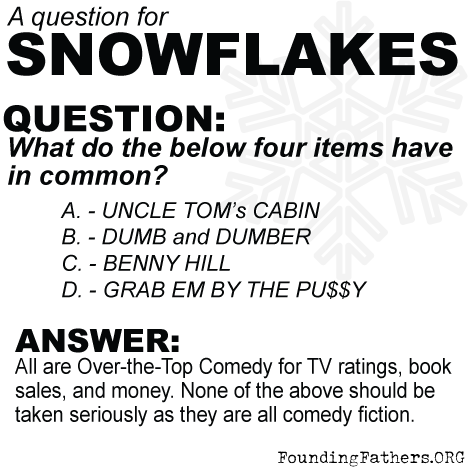 ---
Last Updated: Saturday, November 28, 2020 8:24 PM
QUESTION:
What do the below four items have in common?

A. - UNCLE TOM's CABIN
B. - DUMB and DUMBER
C. - BENNY HILL
D. - GRAB EM BY THE PU$$Y


ANSWER:
All are Over-the-Top Comedy for TV ratings, book sales, and money. None of the above should be taken seriously as they are all comedy fiction.