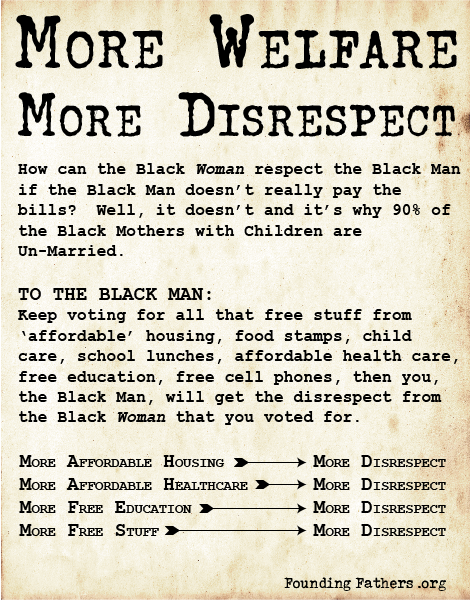 ---
Last Updated: Friday, October 13, 2023 4:49 PM
Printable PDF 8.5" x 11"
Printable PDF 8.5" x 11" Ink Saver
Meme Business Card
More Whites on Welfare than Blacks
If Whites. as a whole and generational, were on Welfare more than Blacks, who screams the loudest when benefits are cut, and rules like drug testing and work/training are required?
Whites vs Blacks Welfare Meme (470 x 600)
Drug Testing on Welfare Recipents produces Lowest Positive Drug Results..
P: Drug Testing doesn't work for Welfare and that has the lowest rate of detection.
CP: Correct. That's the whole Big Picture Strategy of Drug Testing...That is. to get Welfare Recipients to change and stop using Drugs.

And this is why Stop and Frisk works really well and forced the Criminal to change their ways and
Not Carry Weapons for Fear of Stop and Frisk.

REFERENCES:
1 - tba